At present, all children in Reception, Year 1 and Year 2 will automatically receive a Universal Free School Meal and part of the Government's initiative. However; if you are currently claiming one of the eligible benefits, or your household income is below the Government's threshold, then it is extremely important that you still complete an application form so that we may receive funding from the Pupil Premium, which is used to support your child's education.
You will be entitled to apply for free school meals and/or pupil premium for your child if you or your partner receive one or more of the following benefits:
Universal Credit (

your child will only be eligible for free schools meals under Universal Credit if you and your partner have net earned income of less than £7,400 per year (assessed from up to three of your most recent assessment periods).

Income Support

Income-based Jobseeker's Allowance

Income-related Employment and Support Allowance

The guaranteed part of State Pension Credit

Support under part 6 of the Immigration and Asylum Act 1999

Child Tax Credit (providing you are not entitled to Working Tax Credit and have an annual gross income of no more than £16,190, as assessed by the Inland Revenue)

Working Tax Credit run-on (paid 4 weeks after you stop qualifying for Working Tax Credit)
If you feel that your child is entitled to free school meals use this link to apply: https://www.gov.uk/apply-free-school-meals
School meals are currently charged at £11.25 per week (£2.25 per day) and must be paid for in advance (weekly, monthly, half-termly) - money should be sent into school in a sealed envelope with your child's name on and the amount enclosed in the envelope. School meals can be taken for a full week or Friday's only (for children on packed lunches for the rest of the week).
We are fortunate enough to have access to fantastic up to date kitchen facilities. As a school we work closely with Metro Fresh and Mrs Smith, our Cook in charge, to devise a school meal menu which best suits the needs of our children. Each day we have at least 2 hot options alongside a sandwich option. Details of our current menu can be found below: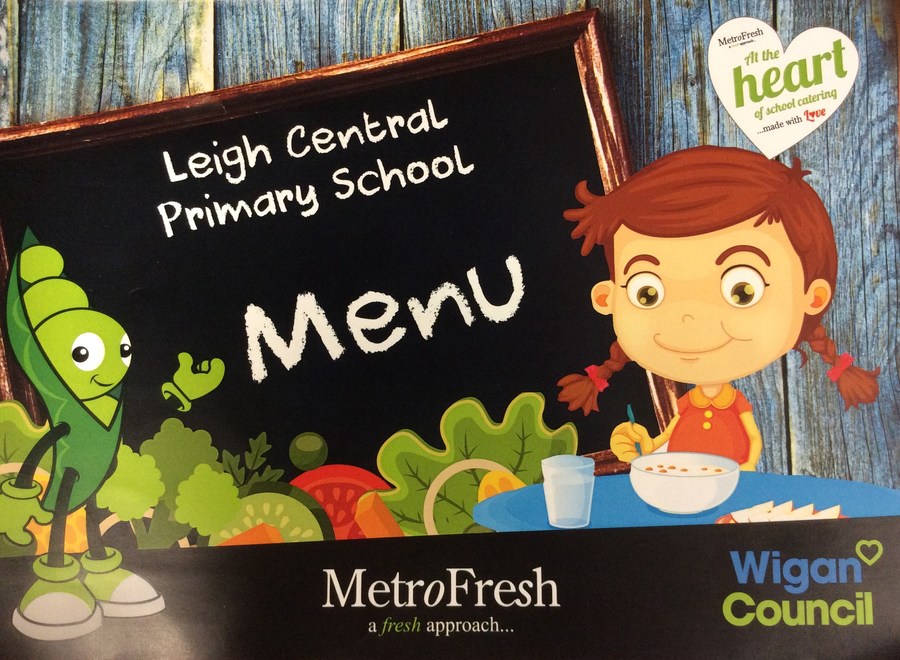 School Grid -
We use the School Grid electronic system in school which allows children to choose their meal options in the morning, with their class teacher, as they arrive in school. Parents and carers can also order meals at home over the internet. The School Grid system allows parents see how dishes are made, which ingredients are used, and nutrition and allergy content before placing an order. Parents can place orders for up to a term at a time, selecting fillings for dishes where appropriate. This helps our kitchen staff to ensure that children get the dish of their choice. Please speak to the office staff if you would like to register for the School Grid at home.
If your child has any food allergies or requires a special diet please come into school and speak to Mrs Hurst and we can arrange a meeting with Mrs Smith, our Cook in charge, to look at how these needs can be accommodated within school. Please click below to see our information relating to allergens -